Report Shows Patchy Enforcement of Distracted Driving Law in Denver Area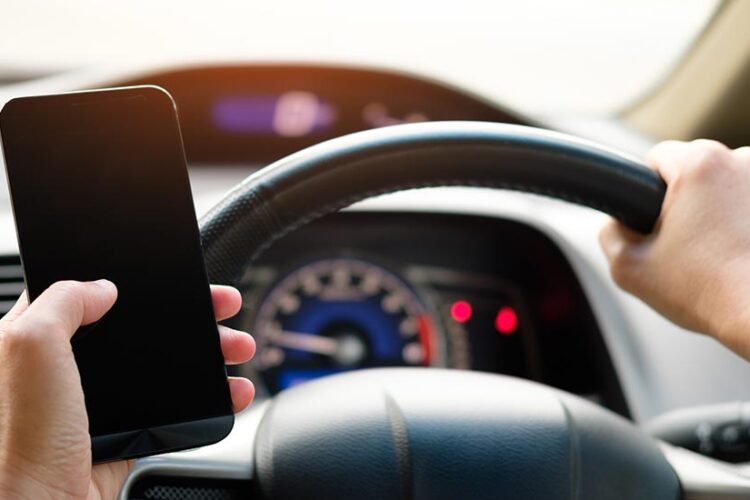 A recent investigative report by CBS4 revealed that police departments in the Denver area have had very mixed results when it comes to enforcing Colorado's new distracted driving law.
COLORADO DISTRACTED DRIVING LAW
The Colorado distracted driving law, which went into effect in 2009, prohibits drivers under the age of 18 from using cellphones to talk or text while behind the wheel, and also bars adults from using handheld devices to send or receive text messages while driving. However, despite high hopes that the measure would go a long way toward prevent distracted driving accidents in Colorado, CBS4's findings suggest that this has not been the case in all areas.
According to the report, enforcement of Colorado's distracted law in the Denver area has varied widely over the past three years. For instance, CBS4 reported that the Aurora Police Department has issued just five citations for texting while driving since 2009, while police in Lakewood have cited 32 adults and one teenager under the new law. In Denver, on the other hand, police have issued at least 165 tickets for texting while driving in 2012 alone.
Some of the officers interviewed for the report described the difficulties involved in enforcing the distracted driving law, explaining that many drivers drop their cellphones as soon as they see a marked police car, making violators more difficult to spot. Others said that enforcement of the distracted driving law is not a top priority when there are major crimes that need attention.
DISTRACTED DRIVING BY THE NUMBERS
Distracted driving is a high-risk activity, particularly where cellphones and texting are involved. Researchers at Carnegie Mellon found that using a cellphone while driving reduces the amount of brain activity associated with driving by 37 percent, while a study by the Virginia Tech Transportation Institute found that texting drivers are 23 times more likely to crash than attentive drivers.
As dangerous as it has proven to be, one may expect distracted driving to be a relatively rare occurrence. Unfortunately, however, the opposite is true: According to a 2010 survey by the Pew Research Center, 75 percent of adult cellphone owners report having talked on the phone while driving. Another recent study by State Farm Mutual Automobile Insurance Co. found that nearly half of drivers between the ages of 18 and 29 admitted to using a smartphone to surf the Internet from behind the wheel.
LIABILITY FOR DISTRACTED DRIVING ACCIDENTS IN COLORADO
When a distracted driving crash results in an injury or death, Colorado law allows the injured person or his or her surviving family members to seek compensation from the distracted driver through the legal system. Filing a personal injury or wrongful death claim in a court of law can enable accident victims to hold distracted drivers accountable for the damage they cause, and in many cases can also help them obtain financial compensation for their injuries, medical bills, lost income and other harms they have suffered as a result of the accident. To learn more about the legal options available after a Colorado distracted driving accident, contact a knowledgeable personal injury lawyer.